---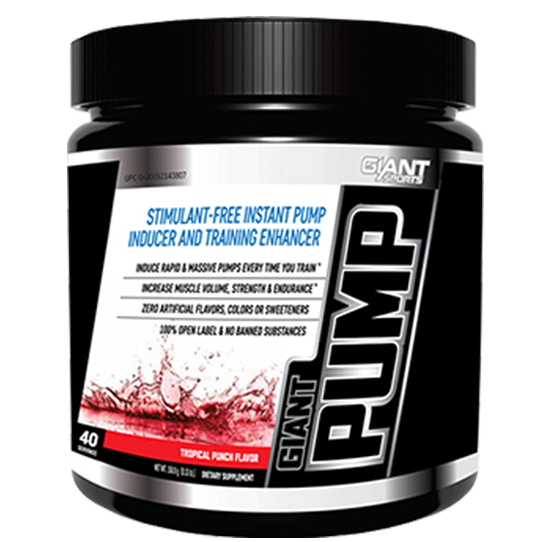 GIANT PUMP UNFLAVOURED
---
GIANT PUMP STIMULANT-FREE, INSTANT PUMP INDUCER & TRAINING ENHANCER!
Induce Rapid & Massive Pumps Every Time You Train!
Increase Muscle Volume, Strength & Endurance!
Zero Artificial Flavors, Colors or Sweeteners!
100% Open Label, No "Proprietary Blends" & No Banned Substances!
Giant PUMP® is a powerful and stimulant free formulation designed to optimize blood plasma volume and oxygenation rates by increasing vasodilation and pump . Giant PUMP also helps to volumize muscle tissue and increase lean body mass with HydroMax® (powdered glycerol 65%) making this product an ideal solution strength, endurance and physique athletes looking for a fast acting and consistent edge. Giant PUMP induces mind boggling pumps and increased muscle power fast the first time you use it and every time you use it.
GIANT PUMP Works well stacked with giant rush for smooth energy, a pump, fat burning and endurance